[Projekt] Armia Nuln - SUMMON THE ELECTOR COUNTS! Część pierwsza.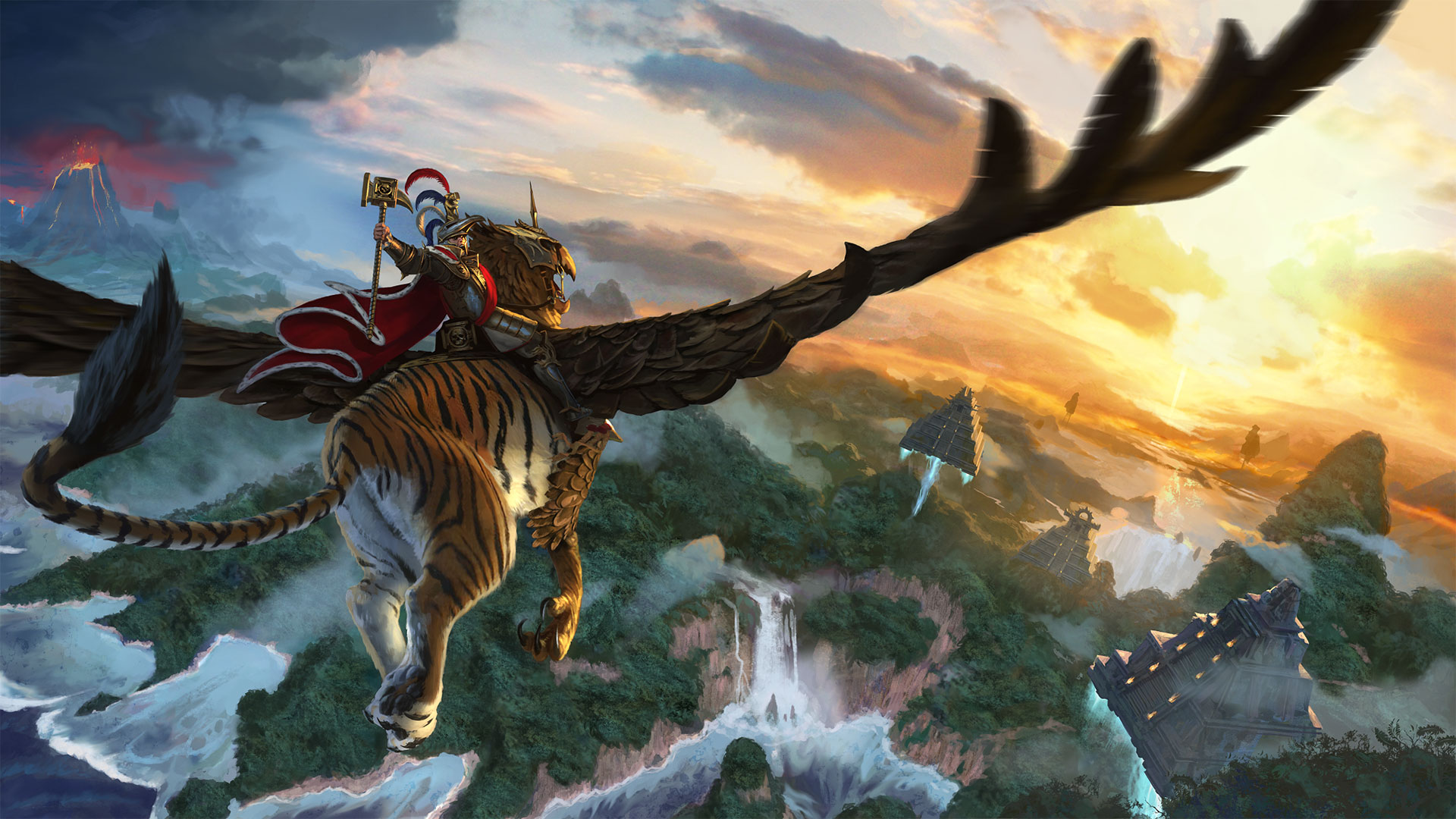 Źródło.
Developed by Creative Assembly and published by SEGA.
© Copyright Games Workshop 2019
Dzień dobry!
Gdy Karl Franz wzywa na wojnę, w obowiązku elektora jest stawić się ze swoimi najlepszymi ludźmi.
W ten sposób nastąpiła piękna fuzja sesji RPG w 4 edycję Warhammera oraz bitewniaków (Kings of War). Mój mąż, będący Mistrzem Gry, wpadł na pomysł, aby finał kampanii rozegrać na figurkach, ze zmodyfikowanymi na te potrzeby zasadami Kings of War. Cóż, bitwa była do przewidzenia, skoro jest wojna, a postacie graczy tak kierują swymi poczynaniami, że jak się nie obrócić rychło wylądują na pierwszej linii frontu. Wybór zasad padł na KoW przez wzgląd na manewrowanie klockami piechoty, prostymi zasadami łatwymi do modyfikacji oraz nauki. Należy tu wspomnieć, że raptem połowa graczy to bitewniakowcy, druga połowa dopiero zaczyna swoją przygodę z tym hobby i prostota zasad Kingsów odgrywa tutaj dużą rolę. Zasady, chociaż zmodyfikowane nie będą zgodne z rozpiskami turniejowymi, to przecież będzie to bitwa w stylu narrative, przerywana wstawkami z sesji RPG więc każdy z uczestników przymyka na to oko.
Ponieważ linia fabularna naszych sesji kręci się wokół Nuln (m. in. bierze tu też udział hrabina de Morney, której raportów z sesji mam zaległych około 10, ale postaram się je rychło nadrobić) to stworzyła się potrzeba wystawienia armii ludzi opartej o listę jednostek Kingdoms of Men. Do starego Imperium z Warhammera posiadałam raptem 20 ludzików milicji, które siedzą w koszyku z podpisem "Warheim". Konieczne było dokonanie pewnych uzupełnień. Dodatkowo zachęcona
raportem Berdysza
postanowiłam wykorzystać do zbudowania trzonu tej armii figurki spoza Games Workshop.
W ten sposób połączone siły elektora z Nuln oraz hrabiny de Morney z Kompanią Najemną będą zawierać:
- Landsknecht Pikemen jako Heavy Pike Block (2 hordy, 42 figurki),
- Landsknechts with Zweihanders jako Berserkers (3 hordy, 63 figurki),
- Foot Knights (1450-1500) od Perry Miniatures jako Foot Guards (około 2 hord z 42 figurkami),
- Landsknecht Missile Troops w roli Arquebusiers (4 hordy, 84 figurki),
- imperialne półkurczaki zwane demigryfami w formie Rycerzy (1 horda),
- odpowiedniki bohaterów z sesji (m.in. hrabiny oraz postaci elektora).
Do tego oczywiście wystawione zostaną reprezentacje sojuszników (między innymi oddział Sisterhood Infantry reprezentujący Łowców Czarownic), aczkolwiek tutaj pozostali gracze zadeklarowali się, że sami rozpracują jakie dokładnie figurki wystawią.
Gdy po ustaleniu jakie siły wystawia elektor oraz ja jako hrabina to wszystkie farbki i pędzle zadrżały ze strachu. Cała armia to będzie około 250 figurek (bo jeszcze artyleria, jeszcze jakiś bohater niezależny i tak dalej...). Projekt, jaki rozpoczynam tym postem, jest bardziej ambitny, niż jakikolwiek dotychczas miałam. Ucierpią też na tym skaveny, których malowanie będę musiała odstawić na czas najbliższych 6 miesięcy. W tym czasie na blogu zamierzam publikować posty z postępem prac nad armią. Oczywiście nie jest to projekt jednej bitwy. Figurki będą brały normalnie udział w zwykłych starciach w Kings of War.
Będzie zabawnie. Cóż, gdy Karl Franz wzywa, nie sposób mu odmówić.
Za Nuln! Za Wissenland! Za Imperium!
/Viluir